Apartment for sale, Bešeňová
Mieszkanie na sprzedaż, Bešeňová, Liptov
Wohnung zu verkaufen, Bešeňová, Liptov
Location: Bešeňová
from 522 € per month
165 000,00 €
32 m²
Living area: 32,3 m²
ID: 28666
Characteristics
state property:

new property

More information about the property:

luxury real estate, wheelchair access

Floor:

floor

Floor material:

Plávajúca podlaha, Dlažba

windows:

plastic

Walls:

Omietky

heating mode:

central gas

Properties include:

terrace, bathroom , WC, pool, sauna

Zariadenie kúpelne:

Sprchovací kút

parking:

public parking

Thermal insulation of building:

insulated
Description of Property
We offer for sale a cozy apartment on the ground floor, in the attractive apartment house DIAMANT in the village Bešeňová, which is located directly in the area of ​​the aquapark Gino Paradise Bešeňová and aquapark complex - Water World Bešeňová.
The annual occupancy is 92%.
The attractiveness of the investment opportunity is underlined not only by the layout directly in the pool and wellness complex but also by the distance to the largest natural, cultural and sports attractions of Liptov.
The motorway exit and exit are 1.7 km away.
25 minutes by car is the first boarding station of the largest ski resort in Slovakia - Jasná Low Tatras.
Liptovská Mara Reservoir and MARA CAMPING / ATC Liptovský Trnovec are a 16-minute drive away.
Poprad - Tatry International Airport is a 40-minute drive away.
The apartment is sold fully furnished.
The apartment uses high-quality building and decorative materials, the floor consists of a vinyl floating floor, also the quality of the furniture and its design reaches considerable quality.
The apartment has a 3.6 m2 terrace, which overlooks the pools and its location to the west, brings a pleasant atmosphere from the setting sun.
Heating is central floor, DHW heating is central. Heat, hot and cold water meters are located in the connecting corridor of the apartment house.
The accessories also include a storage room for bed linen, also on the ground floor, which is a great benefit and is not available to every apartment in the apartment house.
Available:
Living room with kitchenette 23.83 m2, bathroom with toilet 3.91 m2, hallway 3.4 m2, warehouse 1.2 m2.
Costs:
Monthly advance payments for use and services: 230,-€
These contain heat for heating, heat for DHW heating, water sewer, el. energy, fee administration, repair fund, monitoring, Reception, reward for cleaning common areas, apartment house insurance, maintenance of outdoor areas, WIFI internet connection.
Oferujemy do sprzedaży przytulne mieszkanie na parterze, w atrakcyjnej kamienicy DIAMANT w miejscowości Bešeňová, która znajduje się bezpośrednio na terenie aquaparku Gino Paradise Bešeňová oraz kompleksu aquaparkowego - Wodny Świat Beszeniowa.
Roczne obłożenie wynosi 92%.
Atrakcyjność możliwości inwestycyjnej podkreśla nie tylko układ bezpośrednio w kompleksie basenowo-wellness, ale także odległość od największych atrakcji przyrodniczych, kulturalnych i sportowych Liptowa.
Zjazd i zjazd z autostrady oddalone są od obiektu o 1,7 km.
Pierwsza stacja pokładowa największego ośrodka narciarskiego na Słowacji - Jasná Tatry Niskie - oddalona jest o 25 minut jazdy.
Zalew Liptovská Mara i MARA CAMPING / ATC Liptovský Trnovec oddalone są od obiektu o 16 minut jazdy.
Dojazd na międzynarodowe lotnisko Poprad-Tatry zajmuje 40 minut.
Mieszkanie sprzedawane jest w pełni umeblowane.
W mieszkaniu zastosowano wysokiej jakości materiały budowlane i dekoracyjne, podłoga składa się z winylowej podłogi pływającej, również jakość wykonania mebli i ich wzornictwo osiąga znaczną jakość.
Mieszkanie posiada taras o powierzchni 3,6 m2, z którego roztacza się widok na baseny, a jego położenie od zachodu zapewnia przyjemną atmosferę od zachodzącego słońca.
Ogrzewanie jest centralne, ogrzewanie CWU jest centralne. Liczniki ciepła, ciepłej i zimnej wody znajdują się w korytarzu łączącym kamienicę.
W wyposażeniu znajduje się również schowek na pościel, również na parterze, co jest dużym atutem i nie jest dostępne dla każdego mieszkania w kamienicy.
Dostępny:
Salon z aneksem kuchennym 23,83 m2, łazienka z WC 3,91 m2, przedpokój 3,4 m2, magazyn 1,2 m2.
Koszty:
Miesięczne zaliczki za użytkowanie i usługi: 230 . €
Zawierają one ciepło do ogrzewania, ciepło do podgrzewu CWU, wod-kan, el. energia, administracja opłat, fundusz remontowy, monitoring, recepcja, wynagrodzenie za sprzątanie części wspólnych, ubezpieczenie mieszkania, utrzymanie terenów zewnętrznych, łącze internetowe WIFI.
Wir bieten zum Verkauf eine gemütliche Wohnung im Erdgeschoss im attraktiven Apartmenthaus DIAMANT im Dorf Bešeňová an, das sich direkt im Bereich des Aquaparks Gino Paradise Bešeňová und des Aquaparkkomplexes - Wasserwelt Bešeňová befindet.
Die Jahresauslastung beträgt 92 %.
Die Attraktivität der Investitionsmöglichkeit wird nicht nur durch die Anordnung direkt im Schwimmbad- und Wellnesskomplex, sondern auch durch die Entfernung zu den größten Natur-, Kultur- und Sportattraktionen von Liptov unterstrichen.
Die Autobahnausfahrt und -ausfahrt sind 1,7 km entfernt.
Die erste Einstiegsstation des größten Skigebiets der Slowakei - Jasná Nízke Tatry - ist eine 25-minütige Autofahrt entfernt.
Der Stausee Liptovská Mara und das MARA CAMPING / ATC Liptovský Trnovec sind eine 16-minütige Autofahrt entfernt.
Den internationalen Flughafen Poprad - Tatry erreichen Sie in 40 Fahrminuten.
Die Wohnung wird komplett möbliert verkauft.
Die Wohnung verwendet hochwertige Bau- und Dekorationsmaterialien, der Boden besteht aus einem schwimmenden Vinylboden, auch die Qualität der Möbel und ihr Design erreichen beachtliche Qualität.
Die Wohnung verfügt über eine 3,6 m2 große Terrasse mit Blick auf die Pools und ihre Lage im Westen, bringt eine angenehme Atmosphäre von der untergehenden Sonne.
Die Heizung ist zentral, die Warmwasserbereitung ist zentral. Wärme-, Warm- und Kaltwasserzähler befinden sich im Verbindungsgang des Mehrfamilienhauses.
Zum Zubehör gehört auch ein Abstellraum für Bettwäsche, ebenfalls im Erdgeschoss, was ein großer Vorteil ist und nicht jeder Wohnung im Apartmenthaus zur Verfügung steht.
Erhältlich:
Wohnzimmer mit Kochnische 23,83 m2, Bad mit WC 3,91 m2, Flur 3,4 m2, Lager 1,2 m2.
Kosten:
Monatliche Vorauszahlungen für Nutzung und Dienstleistungen: 230 €
Diese enthalten Wärme zum Heizen, Wärme zur Trinkwassererwärmung, Abwasser, el. Energie, Gebührenverwaltung, Reparaturfonds, Überwachung, Empfang, Belohnung für die Reinigung der Gemeinschaftsräume, Wohnungshausversicherung, Pflege der Außenbereiche, WIFI-Internetverbindung.
Date of last update: 13.01.2022
Contact
Similar properties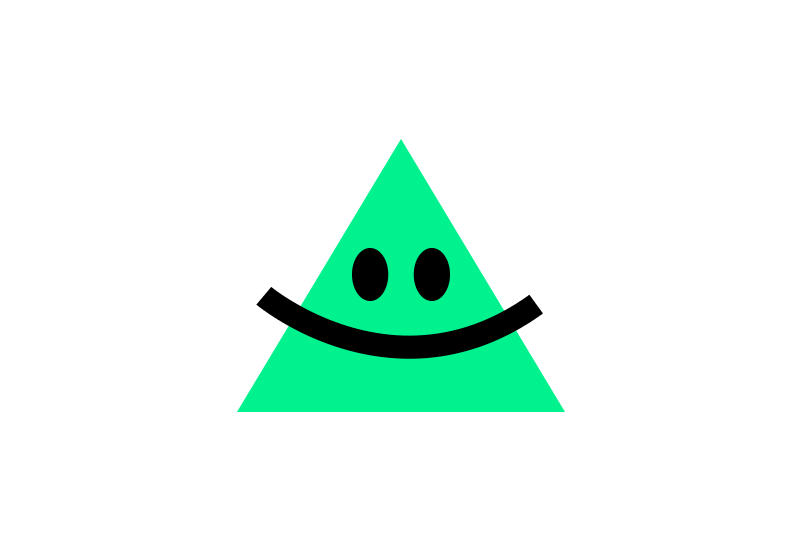 Bešeňová
flat
from

395 €

per month
2 992,81 €/m&sup2
124 800,00 €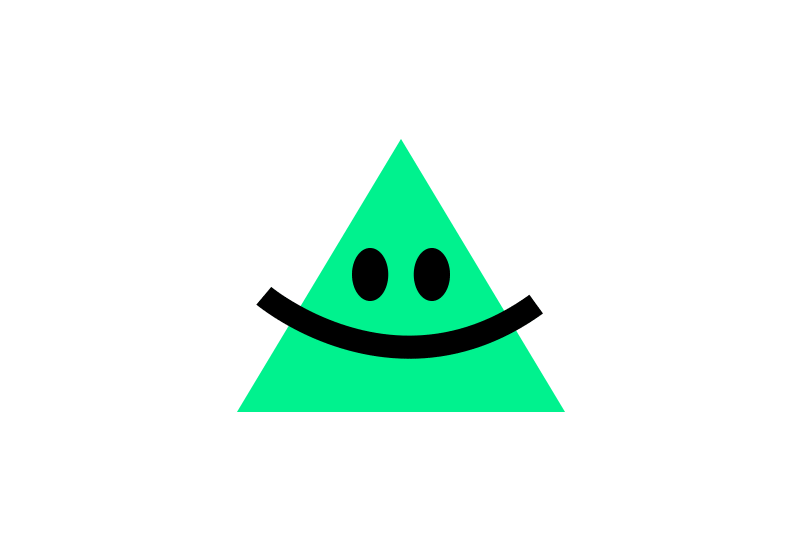 Ružomberok
flat
from

316 €

per month
2 967,33 €/m&sup2
99 999,00 €